Albanel-Mistassini-and-Waconichi Lakes Wildlife Reserve
Come and discover the largest wildlife reserve in Quebec, where a welcoming and dedicated team awaits you in a breathtaking northern setting.
Lake Mistassini is Quebec's largest natural freshwater lake. It is an irresistible attraction for great adventurers. Lake Albanel is likewise a top destination for anglers. With their diversity of fish species and the trophy sizes of their catches, both of these huge bodies of water have become popular fishing destinations in Quebec.
The Waconichi site, with its pretty cabins interconnected by boardwalks, provides all the glamour of a northern fishing lodge.
Penicouane Bay, despite being over 25 km long, is a harbour compared to the immense Lake Mistassini it opens out onto. Its campground is very well equipped.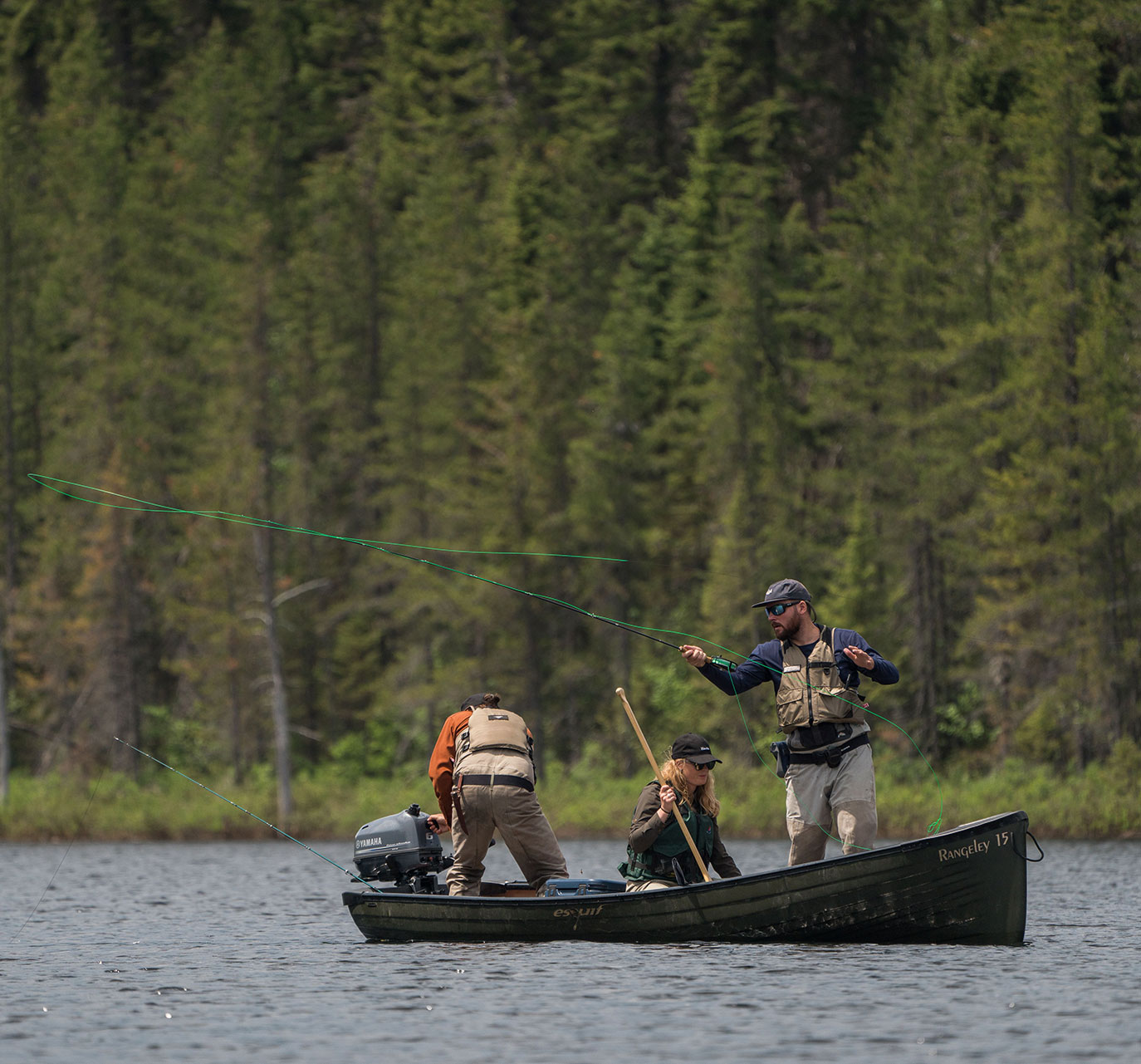 The Albanel-Mistassini-and-Waconichi lakes wildlife reserve is home to prime spots for fishing enthusiasts and for those who love the great outdoors. On this territory of excess, let yourself be tempted by the sea air and enjoy a memorable stay in this wildlife reserve where the word space takes on its full dimension.
FISHING
Whether you are a fishing enthusiast or just a small family outing, 4 species of fish await your line in the wildlife reserve. Walleye, lake trout, brook trout and northern pike are the fish that can be caught on the territory.
Don't forget the weekly draw for some of our featured lakes! 
Daily fishing access right
Daily
$ 20

.78/ day / adult
Weekly
$ 103

.90 for 7 consecutive days / adult
Restricted access: Subject to various conditions and remaining availabilities. For more information, contact us !
Taxes not included
Please note that the rates are annually determined by the Quebec Government. 
Welcoming Office & Directions
The Welcoming office (Route 167 North) of this Wildlife Reserve is located on the territory of Eeyou Istchee Baie-James, about 20 km north of Chibougamau and 70km south of Mistissini.
From Quebec : Routes 73, 175, 169 and 167.
From Trois-Rivières via La Tuque : Routes 55, 169 et 167.
From Senneterre : Routes 113 et 167.